ERATEK joined the solar power industry
By developing outstanding adventages and bringing steel tiles Eratile and light trusses Eratruss to protect Vietnamese household, Eratek recently entered the solar power industry.
Austdoor Group has just organized seminar with Sunrak – the panel bracket experts in Le Meridien – Marriott in Ho Chi Minh city on January 26th, 2021. Sunrak is official launched more than hundreds investers, EPC general contractors và the experts in solar power industry
From this moment, Austdoor marked important milestones and officially joined to solar power industry when investing as well as launching Sunrak brand – the experts of solar battery's bracket with synchronous and smart solutions.
Accordingly, the light steel product is one of the 3 main products of Sunrak brand which called Sunrak Steel.
Sunrak Steel is the bracket for Solar farm which was made by steel with high-strength steel G550 galvanized aluminum alloy to support materials in durable, guaranteed structure and economical investment cost than traditional materials.
Sunrak Steel models stand out for functionality and economy
Eratek is a product of Austdoor Group which apply advanced technology in production to produce high quality and modern products with superior features than other products in the same industry at more optimal cost. By joinning solar power industry with light steel Sunrak Steel is the great development that no other products in the same industry can do.
The demo of brackets which used light steel Sunrak Steel
The Sunrak brand is the high innovation step of Austdoor Group in manufacturing and trading with high-tech building materials. With the core advantages such as owning 6 large-scale factories nationwide, experience and production technology in aluminum profile and light steel, Sunrak launched 3 synchronous and intelligent solutions for solar battery bracket, including Sunrak Al, Sunrak Steel and Solar Tracker. At the seminar, not only introduced about the quality standards for aluminum solar battery bracket system 6005-T6, Sunrak also brought new material which are the super-durable galvanized aluminum-coated G550 high-strength steel racking system. At the same time, Sunrak made an impression when annouced the Sunrak Tracker – the rotating gantry system with world leading technology from Germany, increasing the power generation efficiency of battery by 28,5%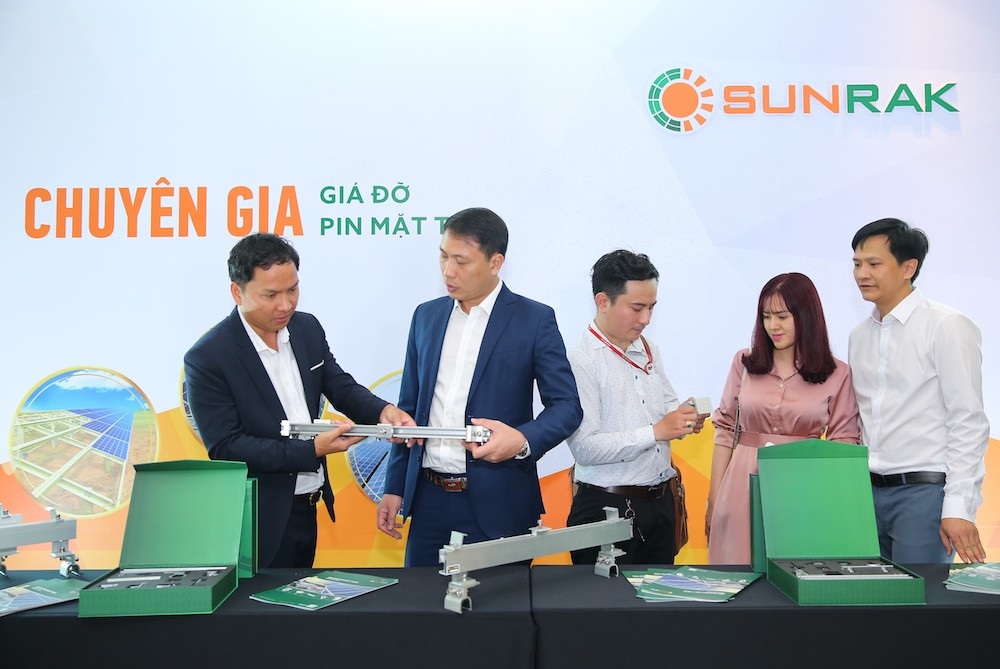 The participants directly visited and assessed Sunrak products.
With great potential for development in solar battery industry, along with the policy supporting of the Gorvernment, the number of solar power projects has increased significantly in recent years. However, while thousands solar power project have been massively installed to race the state's preferential progress, some investors still do not attach great importance to product quality, lack of information about the market, do not understand deeply about technology standards and installation instructions. This has created a lot of potential safety risks for projects. Therefore, on 28th December, 2020, the Ministry of Construction issued official letter 6242/BXD-KHCN on the dissemination of the document "Technical guidance related to construction safety when installing solar power systems for roofs" to minimize potential safety risks for projects.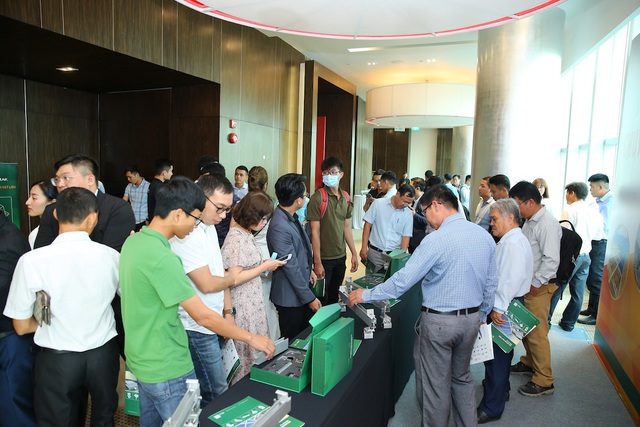 Solar battery bracket attracts the attention of investor, EPC general contractors and the experts in the solar power industry.
By understanding market trends and the difficulities of the owners and contractors of project, Austdoor Group was determined to accelerate research and development in less than 3 months to launch solar battery bracket Sunrak in the last months of 2020. The three main products of Sunrak are Sunrak Al, Sunrak Steel, and Solar Tracker. In which, Sunrak Al is frame of bracket designed sunchronously aluminum Billet AL 6005-T6, ensuring the design load capacity of 1600Pa with over-load factor YM=1,5 according to the TCVN6781-2:2017 standard, and meeting the requirements of the 18-level static-mechanical load test (Extended Beaufort Storm). Sunrak Steel is an economical solution with galvanized aluminum galvanized G550 base steel bracket that is durable, light and sturdy. Lastly, Sunrak Tracker is solar battery bracket system using smart light sensing technology with the world leading technology of DEGER from Germany to helps increase 28,5% of power generation efficiency compared with conventional solution.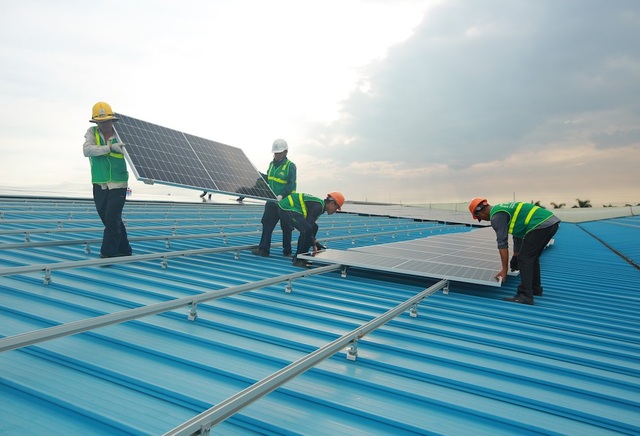 Choosing high quality solar of battery bracket systems helps to improve the quality of project and shorten the construction time.
With the purpose of bringing the best values to customers, not only the stability and subtainability of building, Sunrak solar power bracket helps investors to shorten the construction time, reduce investment costs, improve the quality of works, and cope with the impacts of nature in a long time, possibly up to 20-30 years.